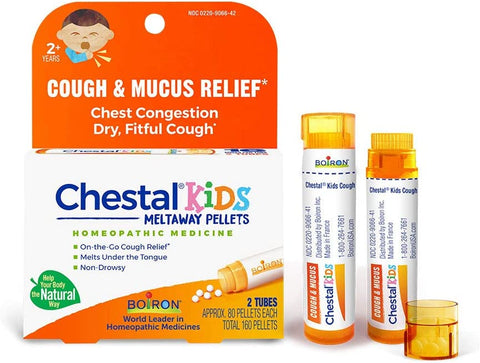 Chestal Kids Pellets
Get cough relief for your child that you can carry anywhere with Chestal Kids Cough & Mucus Meltaway Pellets.

This medicine melts in their mouth to relieve dry coughs and minor throat irritations that can occur with a cold, and it loosens mucus to make coughs more productive.

Slightly sweet, melt-away pellets won't interact with other medications and is recommended for children ages 2 and up.

Contains no artificial colors, flavors, sweeteners, or preservatives. Each pack comes with two tubes to keep at home or take on the go.

Also try ColdCalm Kids for cold symptom relief.
---