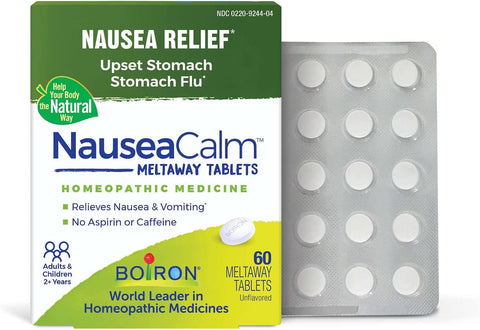 NauseaCalm Tablets
Relieves symptoms of upset stomach due to stomach flu, overindulgence, and motion sickness.

Non-drowsy, caffeine-free, and no aspirin. No known drug interactions.

Meltaway tablets dissolve in your mouth. No food or water needed. Convenient, discreet and easy to take with travel-friendly packaging.

Plant-based and other pure active ingredients. No artificial sweeteners, colors, flavors, or preservatives.

Recommended for ages 2 and up.
---