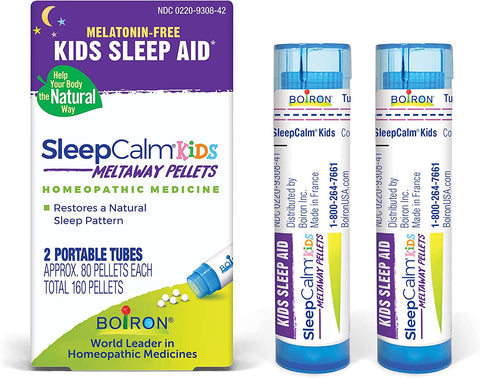 SleepCalm Kids Pellets
Calming relief for occasional sleeplessness, restless sleep, intermittent awakening, irritability, nightmares, and night terrors.

Contains plant-based and other pure active ingredients, including chamomile.

Melatonin-free for no next-day grogginess. No artificial sweeteners, flavors, colors, or preservatives.

Meltaway pellets are easy for kids to take, and offer convenience and portability for parents.

Recommended for children 3 years of age and older. HSA & FSA eligible.
---