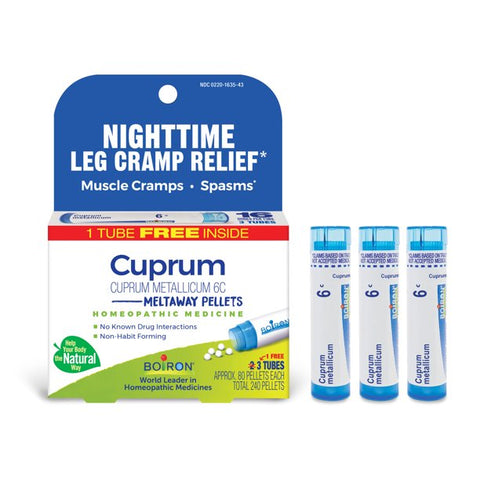 Cuprum Metallicum 6c Bonus Pack - Night time Leg Pain Relief
Non-habit forming; no known drug interactions.
Easy to take — no food or water needed.
Includes three easy dispensing tubes of Cuprum metallicum 6C pellets for the price of two (48 doses total).
Made by Boiron using the highest quality ingredients and sustainable practices.
No artificial sweeteners, flavors, colors, or preservatives.
Suitable for adults and children 12 years of age and older.
---